Prime Trim Healthy Living Bundle + FREE Cleanse & Shaker Cup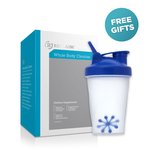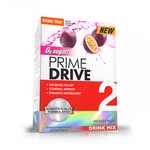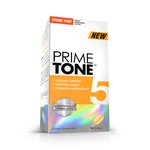 NEW!
SALE
LIMITED
Customer Favorite
Top Seller
Get back to your PRIME with the PRIME TRIM HEALTHY LIVING BUNDLE. This bundle was specifically chosen for individuals seeking a long term solution for a healthier life!

What's included:
Prime Meal - Whole Food Meal Replacement
Prime Drive - Appetite Reducing Energy Powder*
Prime Life - Energy & Focus Booster*
Prime Tone - Antioxidant & Metabolism Support*
+ FREE Gifts - Reclaim Whole Body Cleanse & Shaker Cup

WARNING: *Results may vary per user. Check with your physician before beginning a supplement regimen.
*These statements have not been evaluated by the Food and Drug Administration. This product is not intended to diagnose, treat, cure or prevent any disease.
Suggested Use:
Follow the instructions as listed on each individual product.
WARNING: Do not use if pregnant, nursing or under the age of 18. Use only as directed. Consult with a health care practitioner before taking this or any dietary supplement, especially if you have or suspect you may have a medical condition, or are taking any medications, over-the-counter products, or other dietary supplements. Prime Trim LIFE contains approximately 150 mg of caffeine and Prime Trim DRIVE contains approximately 200 mg of caffeine per serving. This system may not be appropriate for stimulant-sensitive individuals. Do not consume with any other stimulants, including caffeine. Do not use if tamper-resistant seal is broken. Immediately discontinue use and consult your doctor if any adverse reactions occur.
Keep out of reach of children. Store in a dry, cool place, and avoid excessive heat.

This bundle is for individuals seeking a long-term solution for a healthier life through proper diet and nutrition. It is time to get back to your Prime, and there is no better time than now!
---
Sensoril® Ashwagandha:

Herbal extract which has been shown to relax the mind and support cardiovascular function. Supports control of stress-induced appetite and overeating.*
Whey Protein Isolate:

Highly bio-available protein that is easy on the digestive system.
Healthy Fats:

MCT Oil and Avocado have been shown to provide metabolism support. These healthy fats provide sustainable energy.*
Chromax™:

Works to suppress appetite. This ingredient has been shown to improve body composition over time.*
Turmeric (95% curcumin):

A plant which has been shown to support joint, digestion, and ski health. Possesses strong antioxidant properties.*
Yerba Mate:

Natural extract that helps support metabolism. Rich in nutrients and antioxidants.*
Get the best supplements for you
Get the best supplements for you
Visit your local Complete Nutrition to get a free personal consultation.